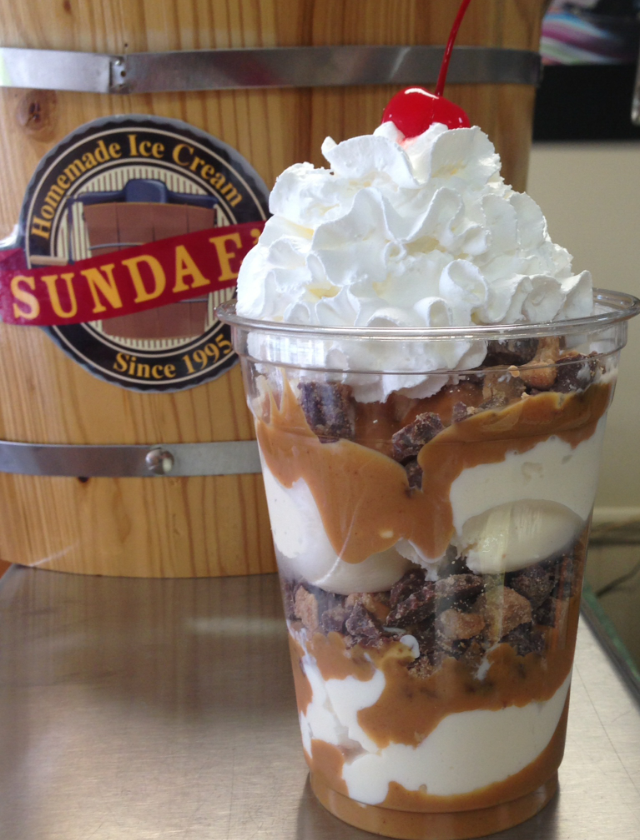 Best ice cream
in indy
Locally Sourced × Deliberately Crafted
Located in the wooded Geist area for the last 25 years, Sundae's Homemade will redefine your relationship with ice cream.
Sundae's Homemade opened in December 1995 and is located at the southern tip of the Geist Reservoir in Indianapolis. Over the last number of years, the store has perfected the homemade ice cream craft and mastered the art of coffee roasting. Come into the store to discover some of Sundae's staple flavors like Graham Central Station, Lemoreo, Key Lime Pie, or Chocolate Peanut Butter Brownie.
Sundae's delivers ice cream to restaurants all across the Midwest, participates in local fundraisers, caters weddings, open houses, and office events. Sundae's has won multiple awards for Indy's best ice cream because we use only the highest quality ingredients to produce our dense and creamy frozen flavors. With over 30 years of experience in the ice cream industry, we have mastered classic recipes and continue to innovate new flavors. Sundae's still makes it the old fashioned way, one batch at a time.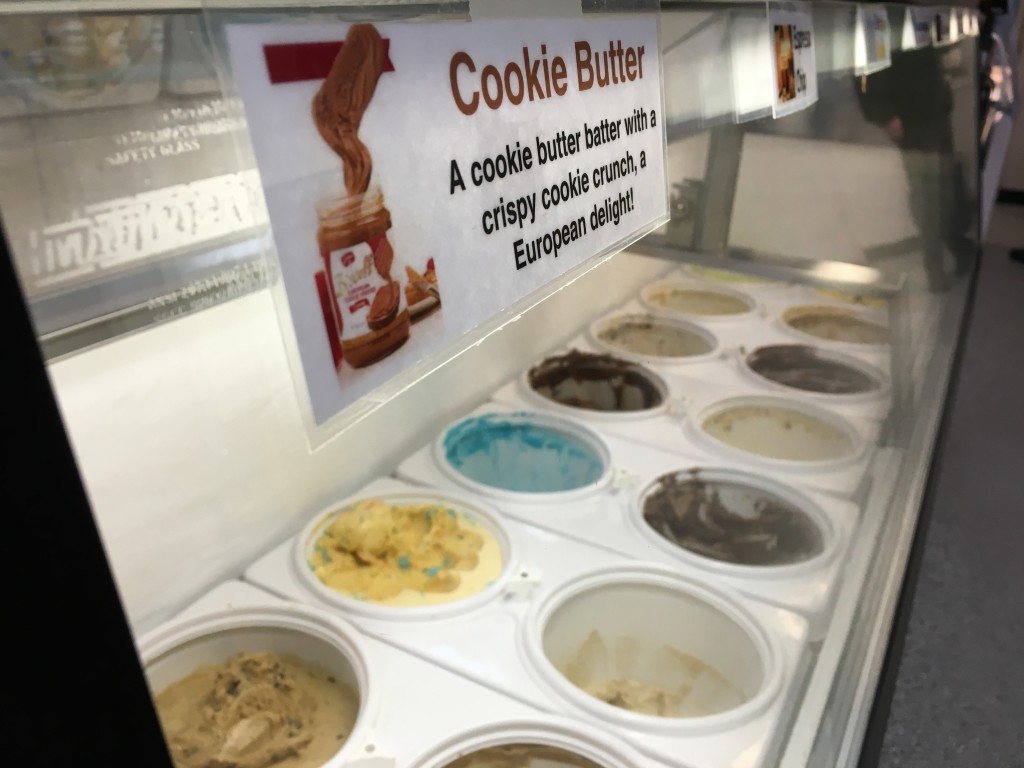 Black Raspberry Cheesecake
Caramel Rainforest Crunch
Orange Pineapple Dreamsicle
Chocolates, Coffees & Peanut Butters
Chocolate Raspberry Truffle
Chocolate Peanut Butter Brownie
Chocolate Amaretto Cheesecake
Peanut Butter Butterfinger
Peanut Butter Cookie Dough
Hazelnut Dark Chocolate Chip
Salted Caramel (Dulce De Leche)
Chocolate Cinnamon Churro
Non-Flavored Coffee, $11.98/lb
Papua New Guinea (organic)
Jamaican Blue Mountain Style
Milkshakes ($6) & Ice Cream Pies ($18.95)
Milkshakes & Malts
made with any ice cream flavor
Turtle Pie
caramel turtle fudge ice cream with pecans
Candy Cane Pie
peppermint stick, chocolate ice cream with green sprinkles
Mud Pie
turkish coffee, chocolate ice cream with fudge
After Dinner Mint Pie
mint chip, chocolate ice cream
Interested in one of the below topics? Use the form below to send us an email.
Purchasing tubs or prepacked cups of Sundae's Ice Cream

Catering for weddings, open houses, office events, etc.

Fundraisers, employment opportunities, & other inquiries